So, up in the "Melia's Lessons" link, there is a brief history of the last decade of my life that is pretty much the basis for every complaint and joy I have today.
Lesson #11 – You will need years to establish yourself as a sane person in the sea of women you encounter. It doesn't matter what happens, everyone will think you are insane at one point or another. Just go with it.

Lesson #12 – You can definitely sell your services as an "online community manager, " but people won't necessarily see that as an employable enterprise. Keep the faith, baby, you got mad admin skillz.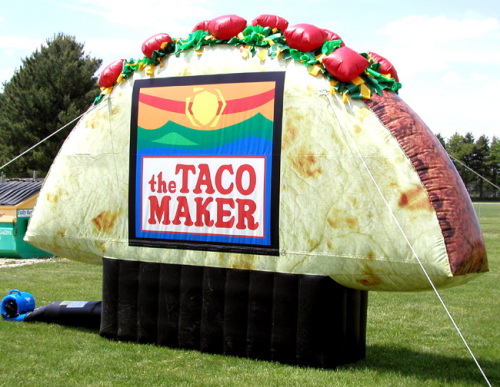 I wrote those over a year ago, maybe two, when I started blogging as a way to really mark the milestones I encountered. Both still hold true, both are still very hard to take. As a community manager for very intimate populations of women and men, I have been called just about every name in the book (and probably a few that aren't written down). From hero to whore, crazy bitch, asshole, cunt (and a cunTROLLer, heh) … you name it. Some of those names were from my close friends, even, some from strangers, the rest from those who reside somewhere in the middle of that spectrum.
What does this have to do with giant, inflatable tacos? Read more